If you ever googled "how to make money online without investment" or "how to make money online with affiliate marketing", then you probably know that you don't necessarily have to have a product to start a successful business. Creating products is often expensive and time-consuming. And it is very risky as well. I'm not saying it is not worth trying – it definitely is. Handy WordPress Marketplace theme itself is a product, and it's an honor for me to be a part of its team. However, creating products is tricky. Some products may sell well, while other may not sell at all. This can create massive revenue fluctuations, which can result in a cascade of cash flow crises, and that's not good for business at all.

Diversification of revenue can help protect against losses, and you can benefit greatly from creating your own marketplace website or turning your existing site into a marketplace one. Other vendors' sales can help you even out your cash flow and generally make more money. You can make it a small venture, or try to become an alternative to Etsy – Handy is going to be helpful.
Multivendor Plugins
Handy is a WooCommerce WordPress theme, which WC Vendors plugin based multivendor functionality. The plugin has 2 version – the basic free one, and the paid PRO version.
WC Vendors Free allows you to create a marketplace site which can be viewed an alternative to Etsy. You can have vendors register on your site, they can set up their own stores on your site with unique url endings, you can pay them instantly once the purchase is made, or manually, whenever you this is appropriate. You can sell physical and digital goods.
WC Vendors Pro adds even more of the awesome features to the ones introduced by WC Vendors Free. The most substantial ones are front end based dashboard for vendors, advanced shipping options, vendors ratings, and reports.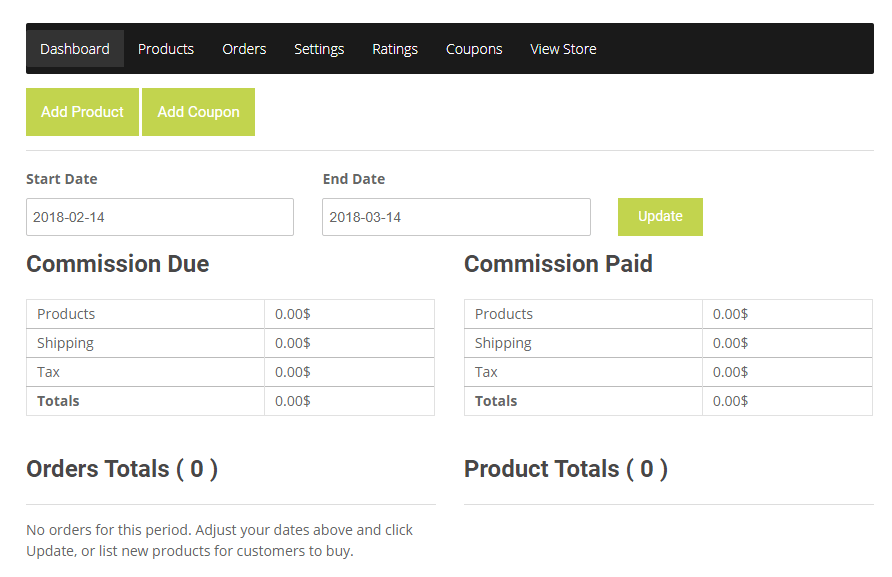 WC Vendors PRO vendor dashboard
You can learn more about WC Vendors plugins here: http://wcvendors.com/
Also, Dokan multivendor plugin support has been recently added to the theme. However, Handy theme is a great theme itself, even without multivendor functionality. It can be used as a simple web shop as well. Let's take a look at some of the main features offered by Handy WordPress Marketplace Theme!
Beautiful Design
Handy's appealing design has been crafted by skilled designers to create a pleasant marketing environment that helps you sell more.

Extensive appearance options built into the theme can help you modify the color scheme and branding of the theme according to your needs.
The theme is responsive and looks good on all devices.
Easy Installation & Setup
Installation of Handy is fast, easy, and simple. It comes with simple sample data installation, which allows you to make your site look like our live demo in just a few minutes. We want to save as much of your time as possible so that you can sell handmade items online as soon as possible. We believe that it should be easy to take your business online.
Unique Elements
Handy comes with a set of unique theme elements. These elements help you populate your pages with various forms of organized content. Some of them are: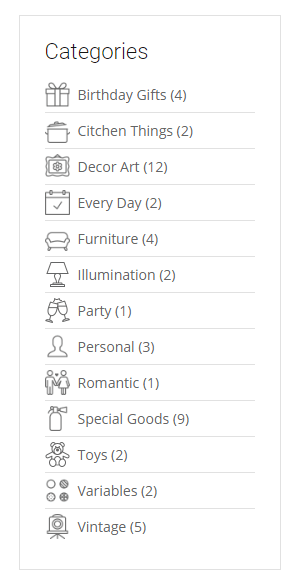 Handy Categories widget

Banners

Handy Our Team element

Handy Vendors Carousel
Bundled Plugins
A key aspect of Handy is that it comes with several great plugins in the theme package for free. The most outstanding of these plugins are:
WooCommerce –  this is an awesome free e-commerce plugin that is bundled and integrated with Handy WordPress Marketplace theme;
WP Bakery Page Builder (former Visual Composer) this great plugin comes with the plugin for free – you don't have to purchase it separately and use it to your benefit at no additional cost;
Slider Revolution – a wonderful slider plugin with tons of settings and a demo slider created by our designers, it's also free of charge;
Max Mega Menu – this is a free plugin, that is integrated into the theme, it's very stable, flexible, and pleasant to use.
Support and Pricing
The team behind Handy WordPress Marketplace theme is big on customer support and customer care. We are always glad to answer your presale questions in ThemeForest comments section, or in our ticket system. A single site license for the theme can be purchased on ThemeForest for $64. This price already includes 6 months of one-on-one support. Friendly support team is going to help you get the theme up and running as soon as possible.
Summing up all the above, Handy is a good looking WooCommerce based marketplace WordPress theme, which has good chances of becoming the rock-solid foundation of your online business. You can see the theme's demo and purchase it here. You are welcome to read our furniture WordPress theme review as well.