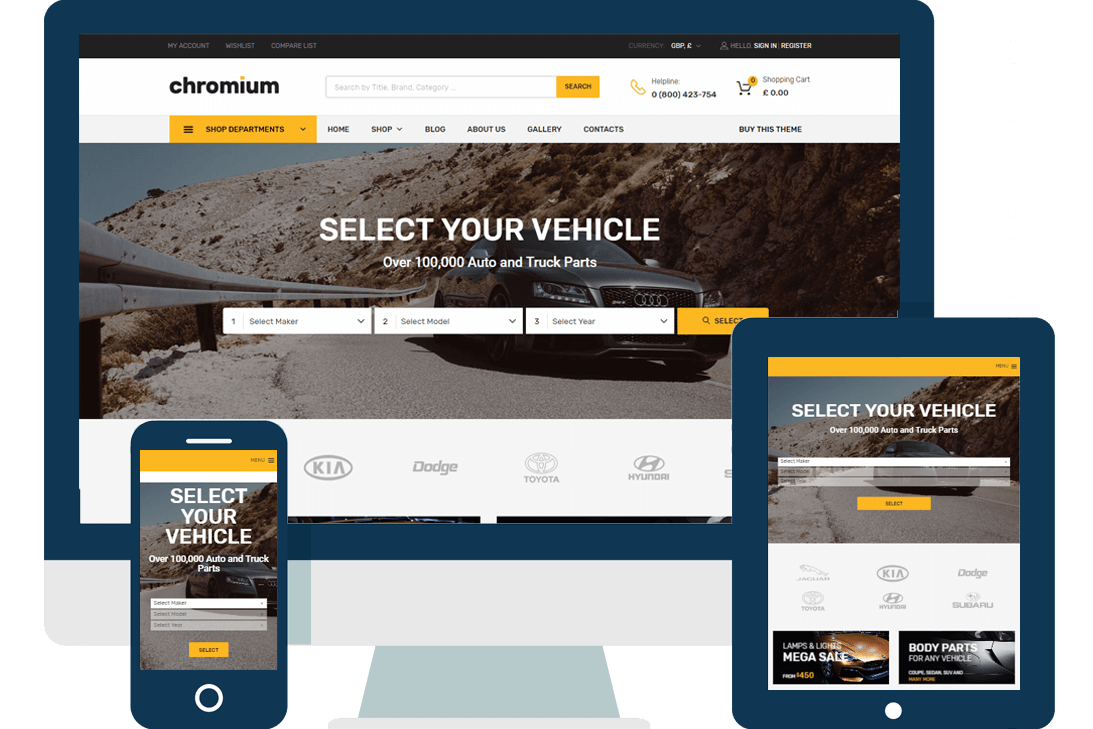 Starting with Chromium version 1.1.0 a new system of filtering became available in the theme. It looks like this: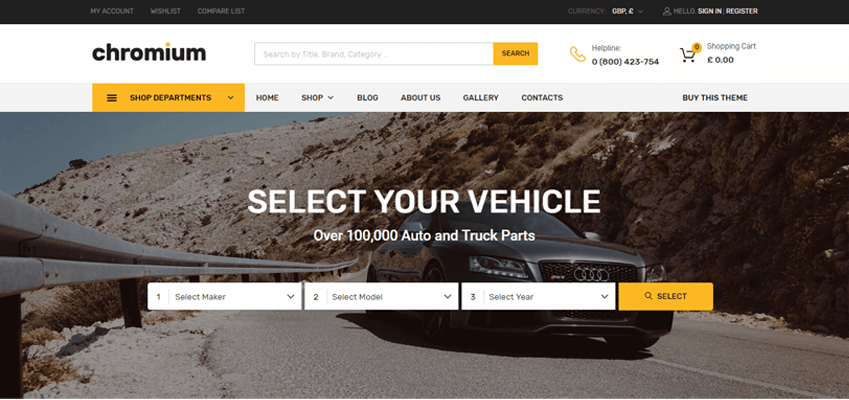 There are 2 ways of adding the filter with demo content to your site – on a clean WordPress install with demo data, or manually on an existing site. We recommend using the first way – install it with demo data on a clean WordPress install, since it's faster and easier. However, if you don't want to use this way for this or that reason – you can learn how to add it manually by following this link. Here below the "automatic" import with demo data installation is described.
When adding the filters with demo data to a clean WordPress install, first of all you need to install and activate the theme itself and all the recommended plugins it comes with. Among others, the bundled plugins, which should be downloaded separately from the theme, need to be installed. Please create a ticket at our support portal to get these plugins!
For the filter to work 2 plugins are necessary: the free WCK Custom Fields and Custom Post Types plugin and the paid WooCommerce Products Filter (WOOF) plugin, which you get for free in a bundle with the theme, and which should be downloaded separately.
After you contact our support and get a download link, you will download a zip archive which you need to unzip. Once you unzip it, you will see a list of files and folders. woocommerce-product-filder.zip is the bundled (paid, but free to you) plugin that needs to be installed and activated through your WordPress Dashboard in Plugins -> Add new -> Upload Plugin. The content of the wp-content folder you will find in the download as well should be copied to the existing wp-content folder on the server where your site is located. Use FTP to transfer these files.

Make sure that all plugins you installed are activated. To check this in your WordPress Dashboard go to Plugins -> Installed Plugins and make sure they all are active.
After this you need to create a custom taxonomy. In our demo filter we call it vehicles, so if you want to install demo data and create a working demo filder, you should create vehicles taxonomy as well. To do this, in your WordPress Dashboard go to WCK -> Taxonomy Creator, call the taxonomy vehicles, check the products checkbox, set True for Hierarchical and press add entry.

Once the taxonomy was created, you need to adjust some settings for the future filter.
Go to WooCommmerce -> Settings -> Products Filter tab -> Extensions tab and check the Hierarchy Dropdown checkbox, press save changes: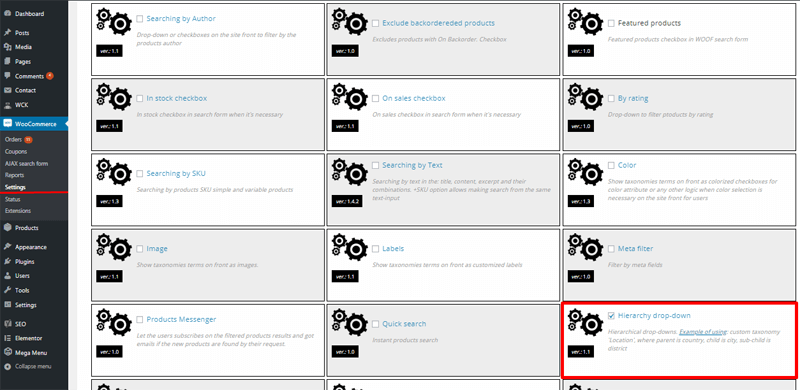 Then go to the Structure tab, check the Vehicles checkbox, select Hierarchy dropdown in the dropdown list, hit save changes: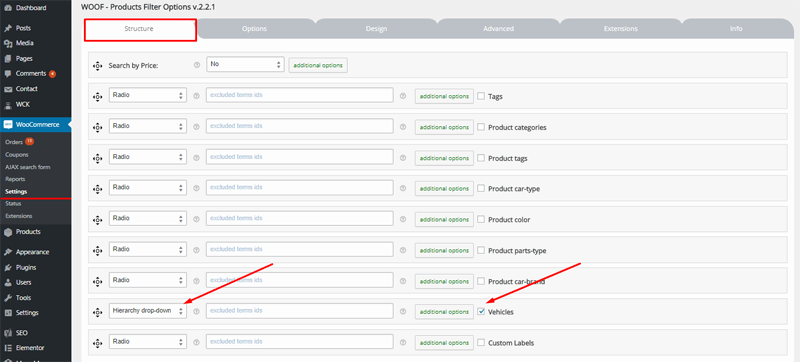 Then press the additional options button and fill the input taxonomy custom label field. In our demo filter it should be Maker+Model+Year. Set show chain always to YES and hit apply button: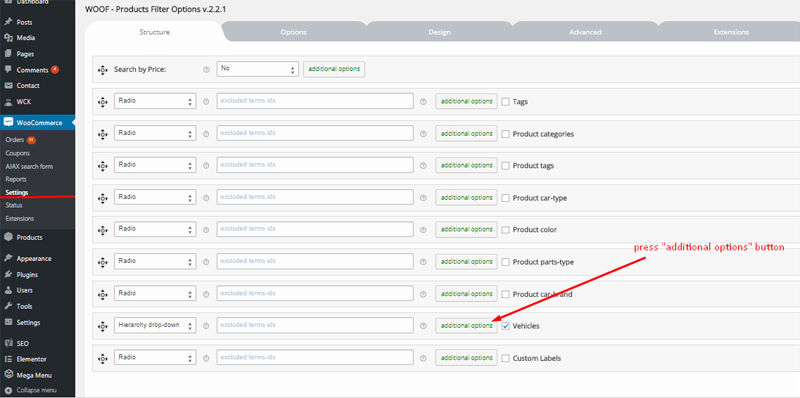 Go to the Options tab and fill the settings according to this example screenshot / Go do the Design tab and fill the settings according to this example screenshot as well: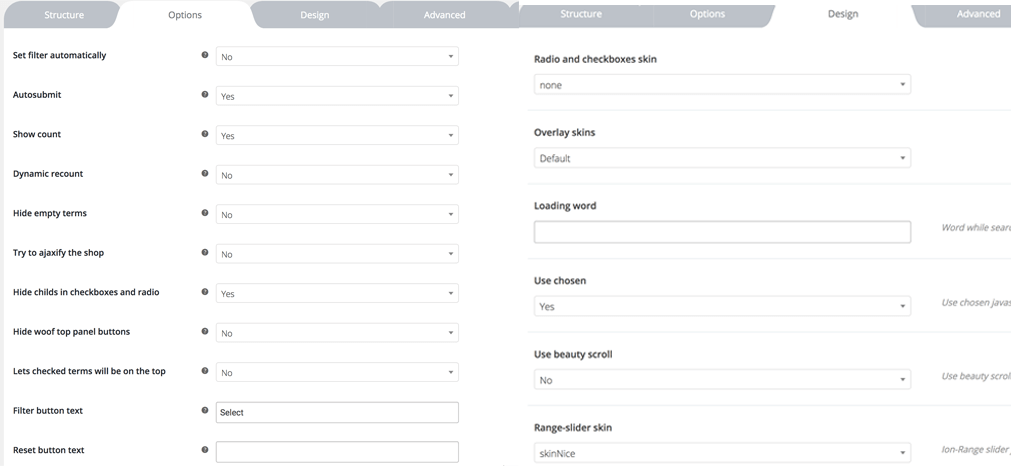 Now you need to go to Appearance -> Import Demo Data and import demo data #4 with the filter: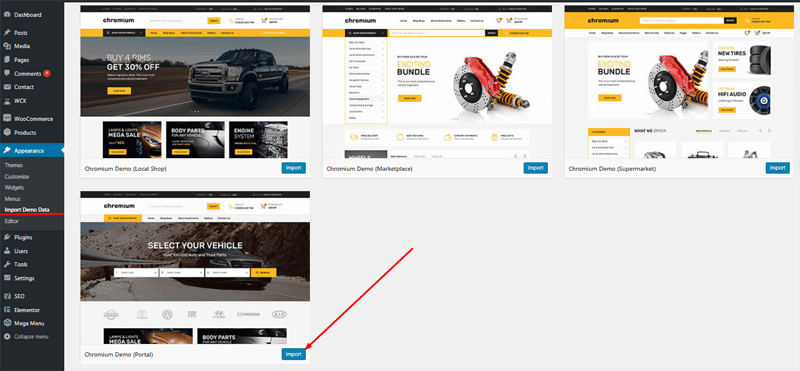 You can learn more about importing demo data in theme documentation.
If you want to also display the filter on your shop page, you need to go to WooCommerce -> Settings -> Products Filter -> Options -> switch Set Filter Automatically to YES: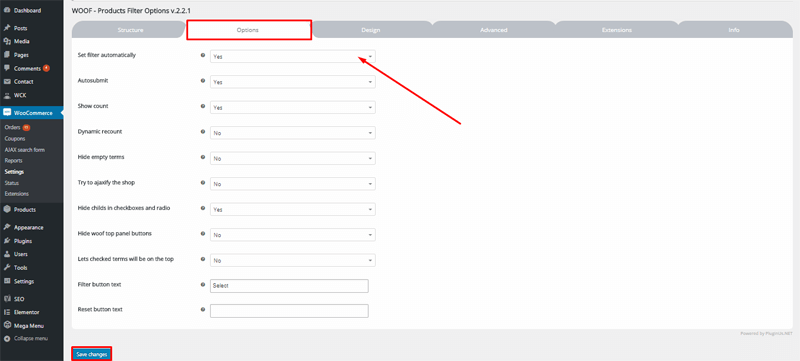 On the home page, the filter is being added with the help of the following shortcode placed in an Elementor widget:

[woof sid="home_page" tax_only="vehicles" autosubmit="1" ajax_redraw="1" is_ajax="1"]

Find more tips within official plugin's documentation page.