Updated:
To import Revolution Slider demo, first of all, you need to install and activate the Revolution Slider plugin. A reminder: this plugin is bundled with Chromium theme, but is not included in its package. To get the plugin please create a ticket at our support desk here.
Once you receive the plugin, you will need to install and activate it. If you don't install the plugin, you will see a message like this:


                   Revolution slider plugin is not installed or it is installed but not activated
Although the plugin will ask for a purchase code, you don't have to activate it. It's a bundled plugin, and you should/can use it without activation. Of course, you can purchase the plugin separately and activate it with that purchase code. This will get you some bonuses, like automatic updates etc. However, it's up to you whether to buy the plugin or use the bundled version without activation. Both roads you take are completely legal and you don't have to make any purchases.  You can learn more about bundled plugins here.
Revolution slider error: slider with alias not found
Once you install and activate the plugin, you now need to import the revolution slider demo (demo slider or revolution slider examples). If you don't import the demo slider, you will see an error message on the front end of your site, for example, Revolution Slider Error: Slider with alias chromium-slider-c not found.

           Revolution slider error: slider with alias not found – the demo slider is not loaded
To import revolution slider demo you need to login to your WordPress dashboard, go to Slider Revolution -> Manual Import: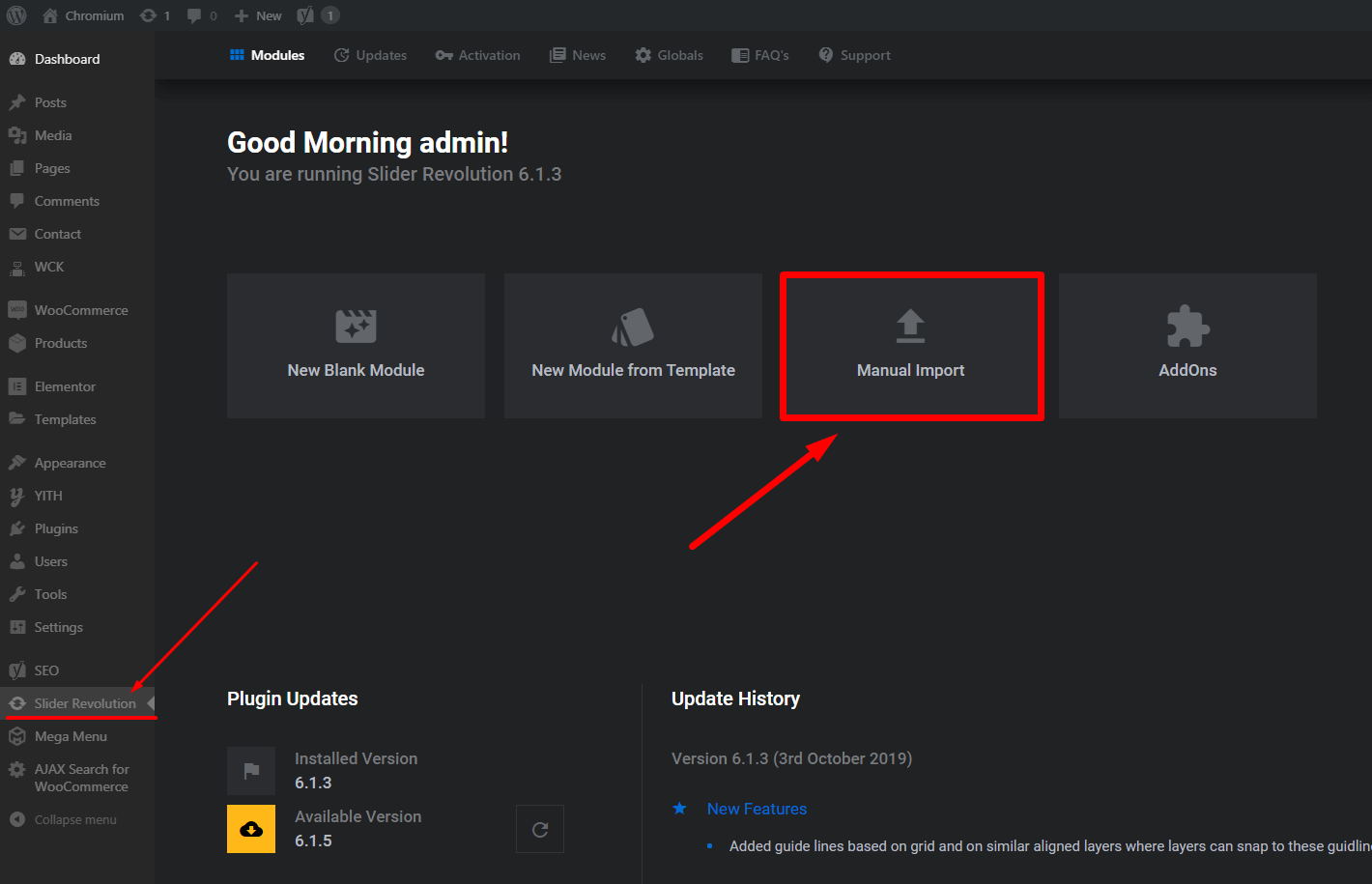 Then press "choose file" and select the demo slider file from the theme package that you can download from your ThemeForest.net account to your computer's hard drive. You can find the Revolution Slider Demo file inside Chromium theme folder, inside the dummy-data subfolder. In our case, we should select chromium-slider-c.zip file and hit "Import Slider" button. After this, the demo slider should appear on your home page.
How to Find the Demo Slider to Import?
Finding the demo slider that needs to be imported is quite easy. To find the slider you need to import to the theme package you downloaded from themeforest.net, go to the THEME folder of the package. Then unzip the chromium.zip folder. In the resulting unzipped folder go to the dummy-data folder.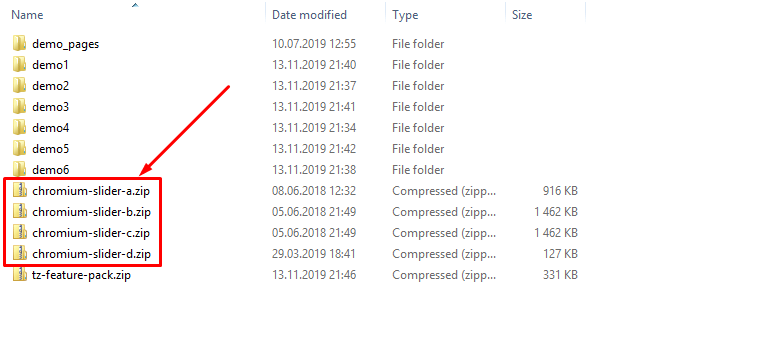 There, among other things, you will see 3 files: chromium-slider-a.zip, chromium-slider-b.zip, and chromium-slider-c.zip – those are the demo sliders you can import.