Here's a very simple solution to the Revolution Slider not working on mobile devices problem. Usually, Slider Revolution is simply not showing on small devices, and all you need to do is to show it. We are going to demonstrate this on an example of Handy theme and it's slider.
First of all, you need to login to your WordPress dashboard. Then you need to go to Slider Revolution: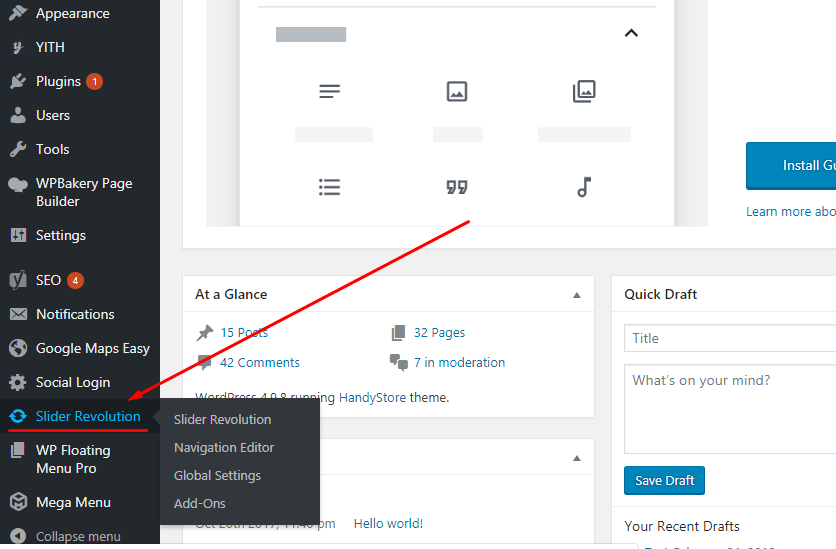 After that, you need to select the slider you need, in case if you have several sliders. Hover your mouse cursor over the slider that's not showing on mobile and press the wheel icon to access the slider's settings panel: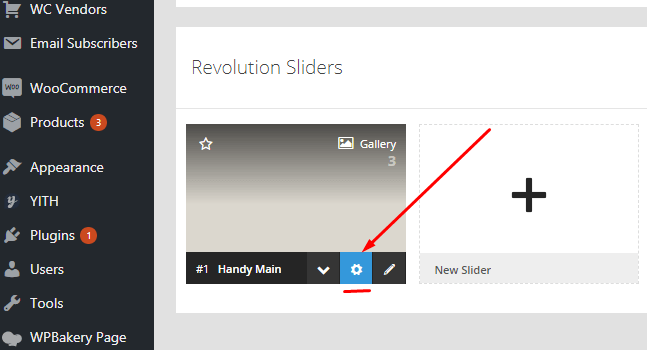 There go to Layout & Visual Settings and switch to the mobile tab of these settings (you can click on images to open their enlarged versions in a new tab):

After that, you need to put the "Disable Slider on Mobile" switcher to "off" position and make sure that "Hider Slider Under Width: parameters are all set to zeroes: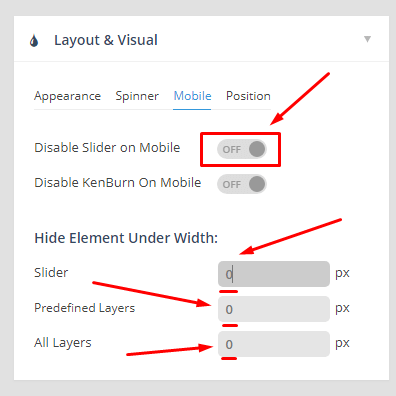 After that you need to save changes: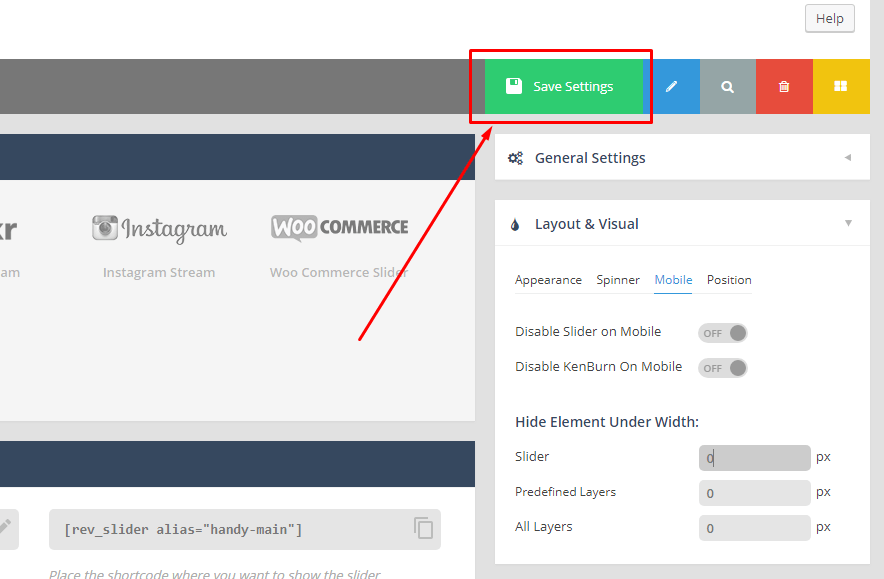 Then go to the page where your slider is located and reload it. The slider should now be showing on mobile devices as well. The above measures should be sufficient for most cases. However, this may not be enough for cases like ours.
You also need to go to edit the page on which the slider is located in WP Bakery Page Builder, switch to the backend editor: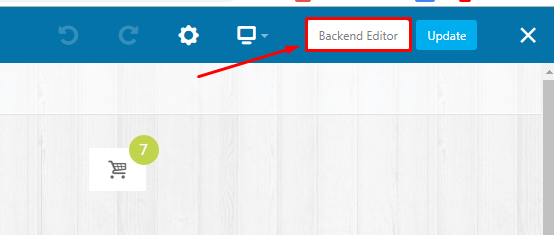 Then you need to find the column in which Revolution Slider which is not working on mobile is placed and press the edit column button:


Then switch to the "Responsive Options" tab: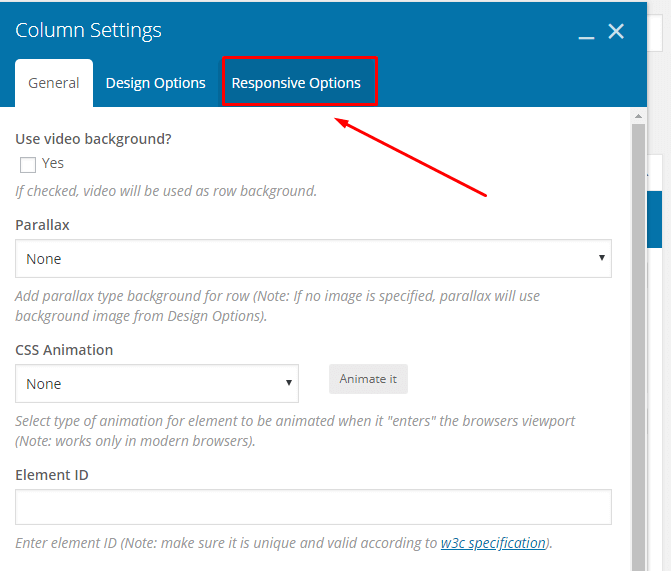 Inside the "Responsive Options" tab, uncheck all the "Hide on device?":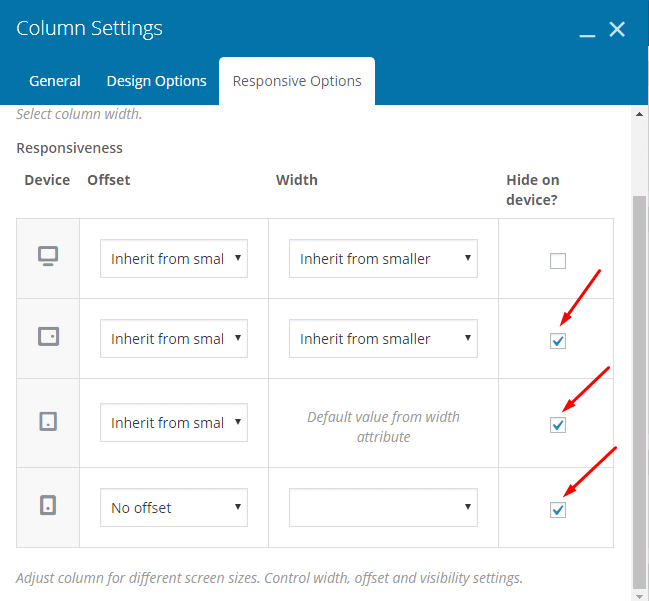 After that save changes to the column settings and update the page. Now your Handy slider should be visible on mobile devices.
You can also learn more about making your Revolution Slider responsive in this article.